Blocked Tear Duct Baby Yellow Discharge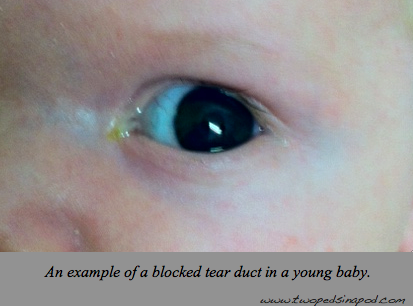 Blocked tear ducts can definitely cause eye infections in a new baby. At least 20 percent of babies are born with one or both of their tear ducts blocked Once your baby's eyes become infected, you'll see lots of yellow or green discharge that continues throughout the day. How to treat a blocked tear... Blocked tear ducts are a fairly common problem in infants. The earlier they're discovered, the less likely it is that infection will result or surgery will Blocked tear ducts in babies usually clear up with little or no treatment by the time a child is 1 year old. yellow or green mucus draining from the eye. Blocked tear ducts in babies. A few days after we brought our son home from the hospital, he woke up with one of green-yellow discharge. In most cases, the discharge is actually tears and normal bacteria, and not a sign of infection. The discharge produced by a blocked tear duct will appear...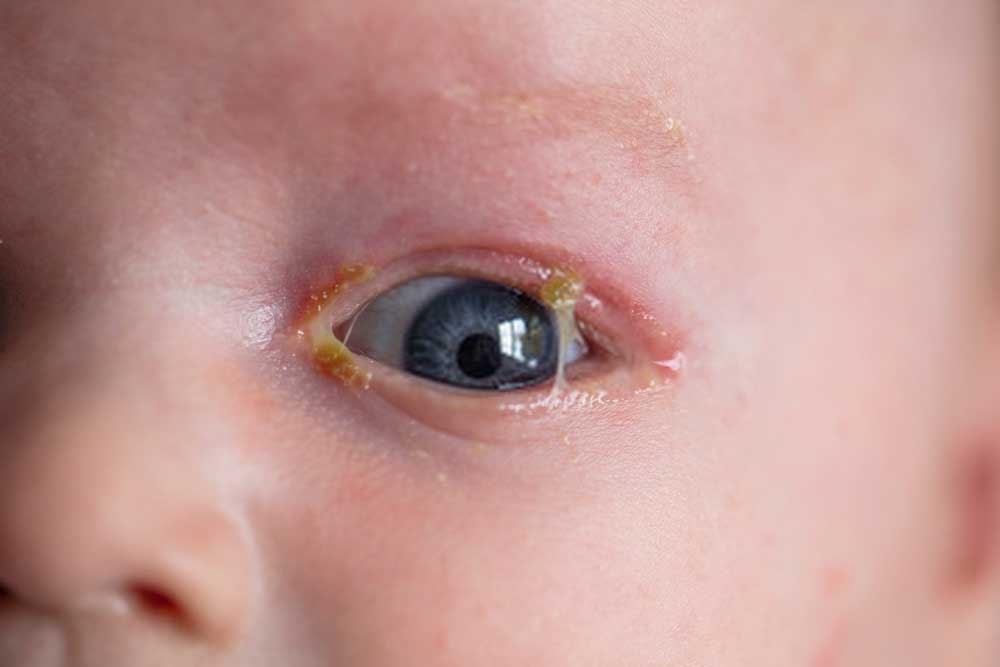 From yellow discharge to eye infections, blocked tear ducts cause discomfort to babies and worry to parents. Tears cannot drain properly when the duct is blocked, and the duct ends up swollen or getting infected. Keep reading to learn more about a blocked tear duct in babies. That gross discharge in your baby's eye could be a sign of a blocked tear duct. But don't worry, it's pretty harmless. At almost two weeks old, my newborn daughter, Alice, was perfect except for one small concern: The eyelashes on her right eye were covered in a yellow-ish, crusty buildup. Blocked Tear Duct - Symptoms of a blocked or clogged tear duct in a baby or child and treatment advice. How did my baby get a blocked tear duct? In some babies, the tear duct simply isn't fully The discharge has been getting progressively worse. I plan to call the office again tomorrow to... If the tear ducts are blocked, tear fluid may not be able to drain away from the surface of the eyes and these blockages cause watery eyes, sticky discharge from the corner of newborn eyes. According to the American Academy of ophthalmology, 20% of newborn babies are born with blocked tear ducts...